Let me start off this IH President's Corner by congratulating and thanking Kelli Friedman, PhD and Connie Klein, ARNP for planning an outstanding agenda for ASMBS Weekend. Many kudos to the ASMBS staff, surgeon and IH program committees, and the presenters for a job well done – what a great success!Next, I would like to continue this month by introducing the membership to your Integrated Health Executive Council (IHEC). This month I would like to introduce you to one of the IHEC's member-at-large council members, Laura Andromalos.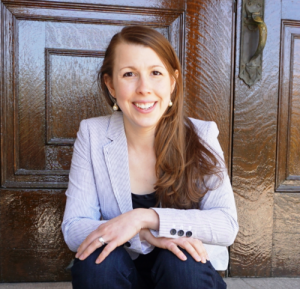 Laura Andromalos, MS, RD, CD, CDE, is the Nutrition Program Manager at Northwest Weight and Wellness Center in Everett, WA, and a bilingual Certified Diabetes Educator Coach in the telehealth setting for Fit4D. She graduated from Cornell University with a BS in Nutrition Sciences, completed her dietetic internship at Mayo Clinic Florida, and received an MS in Health Communication from Boston University. Prior to moving to Seattle, she was the Bariatric Nutrition Manager at Brigham and Women's Hospital in Boston, MA. She has specialized in the field of bariatric surgery since 2009.
She has received Level 1 and 2 Certificates in Adult Weight Management and now serves as a facilitator for the newly designed Certificate of Training in Obesity Interventions for Adults through the Commission on Dietetic Registration. She is on the subject matter expert committee for the Certified Specialist in Obesity and Weight Management (CSOWM) exam and was part of the Evidence Analysis Library (EAL) bariatric workgroup. She has presented at conferences around the world and has published articles in scientific journals and consumer-focused magazines. She was awarded the Susan T. Borra Fellowship in Nutrition Communication in 2014, as well as awarded the 2018 Weight Management DPG Excellence in Emerging Award. She has held leadership positions on several professional organization boards including the Integrated Health Executive Council for the ASMBS.
Ms. Andromalos will be rotating off the IHEC this year, but her contributions and commitment to the ASMBS IH science section will always be well appreciated. Thank you for your dedication and hard work.
And as always, if you have any comments or suggestions, please do not hesitate to contact me.
Best,
Karen