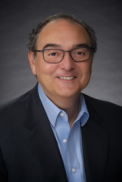 One of the hallmarks of our profession is the multidisciplinary approach that we apply to all stages of patient care. Ouroutcomes have reached unprecedented levels of safety and efficacy, not only through accrual of skills and proficiency in our operating rooms, but also as a result of the extensive and holistic education, evaluation and optimization of our patients throughout all stages of the continuum of care. The modern management of obesity and metabolic dysfunction is characterized by the collaborative efforts of experts within a dedicated team of obesity medicine specialists, dietitians, mental health specialists, nurses, and administrators who work together to maximize patient preparation and optimization.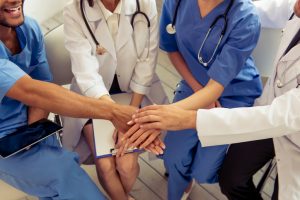 This multidisciplinary clinical setting is accurately reflected in the makeup of the membership of our society. ASMBS has been the leader in embracing Integrated Health colleagues as essential members who provide strength, wisdom and uncommon depth and breadth to all our proceedings. As a result, our deliberations, debates, position statements and guidelines are well informed and relevant to real-world settings. It is this singular diversity in professional backgrounds within our society that has undoubtedly raised our level of service to our patients.
Our concept of diversity, though, extends beyond our relevant areas of expertise. I noted with pride and delight the sheer number of women speakers, panelists, and moderators in each of our sessions. In fact, at our recent meeting in New York women constituted 29% of all speakers and panelists, a significant over-representation, when you consider that only 9% of our membership is female. Moreover, five women sit on the ASMBS Executive Council, and 11 out of our 23 committees have women as Chairs or Co-Chairs.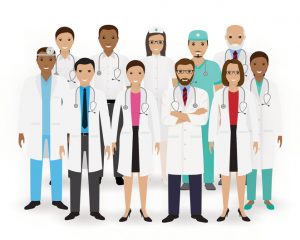 One more attribute that adds to our strength and relevance is the pervasive diversity of individuals from different ethnic backgrounds throughout all levels of our organization; once again show
casing our commitment to be an inclusive and relevant society. Several past presidents, numerous members of our Executive Council and committees, which constitute the backbone of ASMBS, hail from diverse backgrounds and add to the richness and depth of our society.
But we are not perfect. We need to add more women surgeons to our ranks. We need more young surgeons to guide us and enlighten us as we navigate uncharted waters. Attitudes are changing, and new codes of behavior, learning, training, data collection, outcomes reporting and information platforms are being developed and implemented at dizzying speed. To maintain our relevance and leadership position as the largest and most influential reference body in our field, we need the energy, innovation and courageous thinking that young and women members can deliver.
For this purpose, I am creating a new committee that will be dedicated to informing and recruiting to our family young and women surgeons from all ethnic backgrounds. This committee, which will be named the Diversity and Inclusion Committee, will be charged with facilitating the full integration and accommodation of new members into our society. I envision the committee to be a powerhouse that generates new ideas and provides fresh perspectives that will inform all present and future efforts.
Farah Husain, MD, FASMBS has graciously agreed to be the inaugural Chair of this new committee. Dr. Husain has an accomplished track record in bariatric surgery. She is an avid advocate for our patients and young members. I am also delighted to announce that Executive Council member-at-large Teresa LaMasters, MD, FASMBS has graciously agreed to be the EC liaison in charge of bridging this important group with the top leadership. These valued members of ASMBS are the ideal persons to lead this exciting and vital addition to our society, further affirming our proud and deliberate commitment to diversity and inclusivity, and our quest to create a perfect ASMBS.