Patients with severe obesity may add years to their lives after bariatric surgery as the pounds come off and their diabetes, hyperlipidemia and hypertension resolve or improve, according to a recent study published online in Annals of Surgery.
UK researchers found that bariatric surgery reduced a patient's chances of dying by nearly half over an eight-year study period. Those with the greatest risk of death appear to have had a high body mass index (BMI), a late age of diagnosis of severe obesity, type 2 diabetes, obstructive sleep apnea and hypertension at first diagnosis of severe obesity.
Investigators from the Imperial College London conducted a case-controlled analysis of patients with a BMI of 35 or more from a UK database of more than 625 primary care clinics. More than 187,000 records were reviewed. The median follow-up time was a little more than eight years.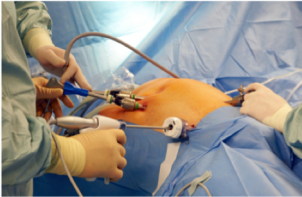 About 13 percent had hypertension, and 5 percent had diabetes. By the end of the study, 8,655 (4.6%) had died, though the researchers wrote it was not clear which factors at baseline placed patients at risk for all-cause mortality. The median time from a diagnosis of obesity to death was about 11 years.
Out of those patients who were eligible for bariatric surgery (67.9%), only 4.1 percent of went on to have it. Those that did were at reduced risk for all-cause mortality (HR 0.487). In the United States, less than 1 percent of the surgically eligible population based on BMI have bariatric surgery each year.
The odds of dying from any cause were significantly higher if a patient had hypertension, type 2 diabetes or hyperlipidemia at the same time that they were diagnosed with severe obesity (HR: 2.1o, 2.76 and 1.64, respectively). Having ischemic heart disease, cerebrovascular disease, chronic respiratory disease, obstructive sleep apnea and smoking were also associated with an increased risk of death. Likewise, the likelihood of death during the study period was more strongly linked with being male (HR: 1.80) and older at the time of severe obesity diagnosis (mean age: 49.40 vs. 39.70).
The researchers wrote their study "also indicates that the socioeconomic environment in which a person lives is important for determining future risk of mortality" and that public health campaigns and improved access to bariatric surgery could improve outcomes in the people with severe obesity.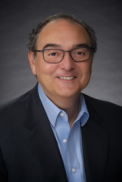 "The evidence continues to mount that bariatric surgery saves lives, reduces the burden of disease and improves quality of life," said Samer Mattar, MD, President, American Society for Metabolic and Bariatric Surgery (ASMBS), who was not involved in the study. "But we shouldn't wait until patients are suffering from complications of late-stage disease to intervene with effective treatments. Against the backdrop of record-breaking rates of obesity, the need to break down barriers that prevent patients, specifically those with lower BMIs, from seeking and getting bariatric surgery – the most effective and durable treatment for this chronic disease – could not be greater."
Earlier this year in the Journal of the American Medical Association (JAMA), researchers from Northwestern University and Clalit Health Services' Research Institute in Israel published a retrospective review of health records from more than 33,000 patients. They found middle-age men and women who had bariatric surgery had half the risk of death compared to those who treated their severe obesity with dieting and behavior modification alone over a 10-year period.